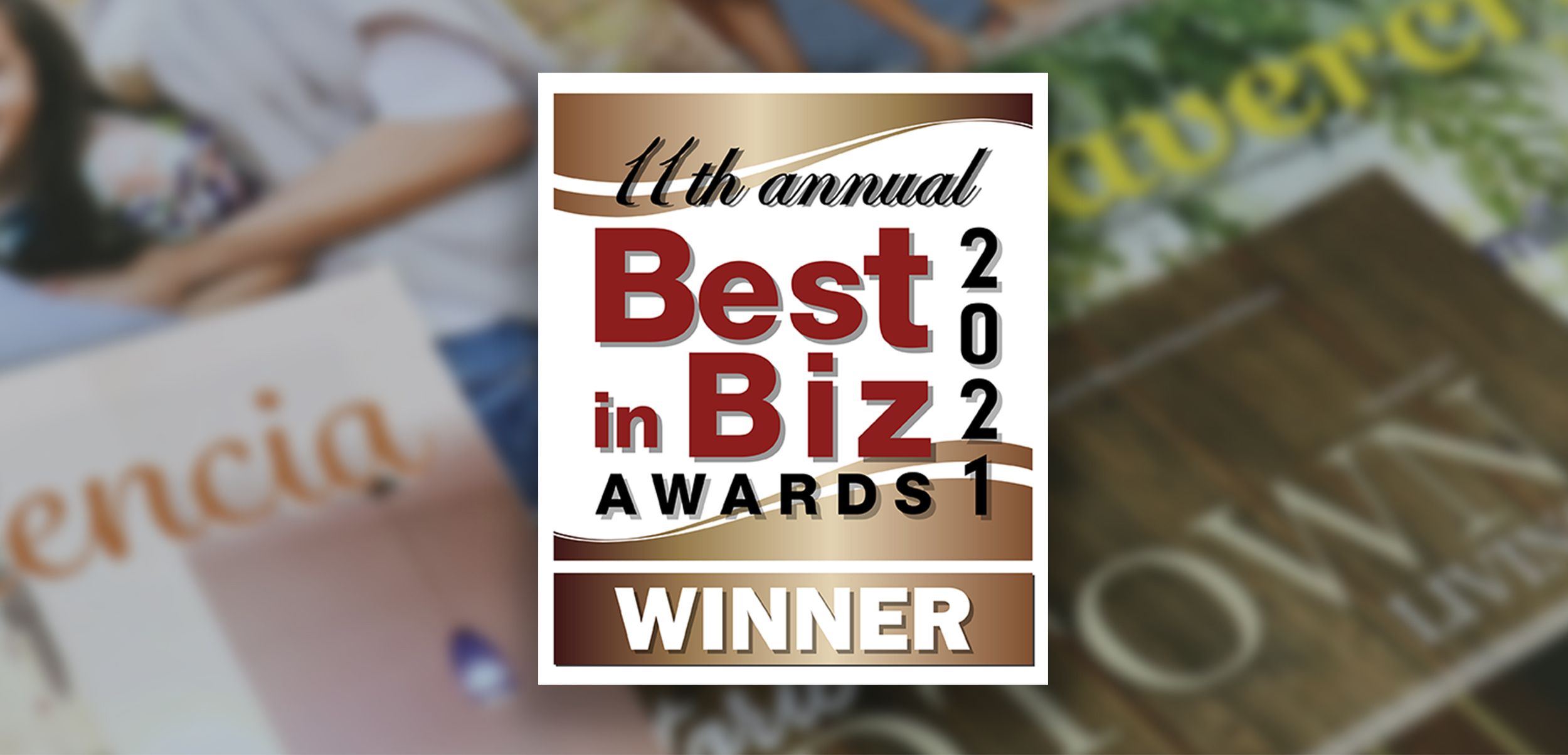 Best Version Media Wins Two Best in Biz Awards in 2021
Best Version Media has been awarded twice in the 11th Annual Best in Biz Awards! BVM took home bronze awards in the categories of Most Resilient Company of the Year and Fastest-Growing Company of the Year. We are tremendously proud of these accolades as our company continues to navigate through these challenging times.
The Best in Biz Awards is an independent business awards program judged each year by prominent editors and reporters from top-tier publications in North America. This year's competition saw more than 700 entries from both private and public organizations. Judges were specifically impressed by the winning companies' resilience and adaptability that allowed them to turn the difficulties of the past 20 months into remarkable growth numbers, as well as their exemplary dedication to their customers.
Joseph Pete, a business reporter with The Times of Northwest Indiana, described the caliber of entries in this year's program.
"This year's entries were of exceptionally high caliber," he said. "Any would have been deserving of recognition and any could have won were it not for the high level of competition. The entries displayed an impressive list of accomplishments as well as quantifiable achievements."
Other winning companies in this year's competition include ESPN, BMO Harris Bank, Walmart, Microsoft, Fidelity and more. We are truly honored to share the podium with such incredible organizations throughout North America. Click here to see the full list of winners in this year's program.
This is the fourth year that Best Version Media has been named a winner in the annual Best in Biz Awards. We were also named a winning company in 2016, 2019 and 2020.
Subscribe to the BVM Blog for weekly updates about our award-winning culture, industry trends and personal growth!