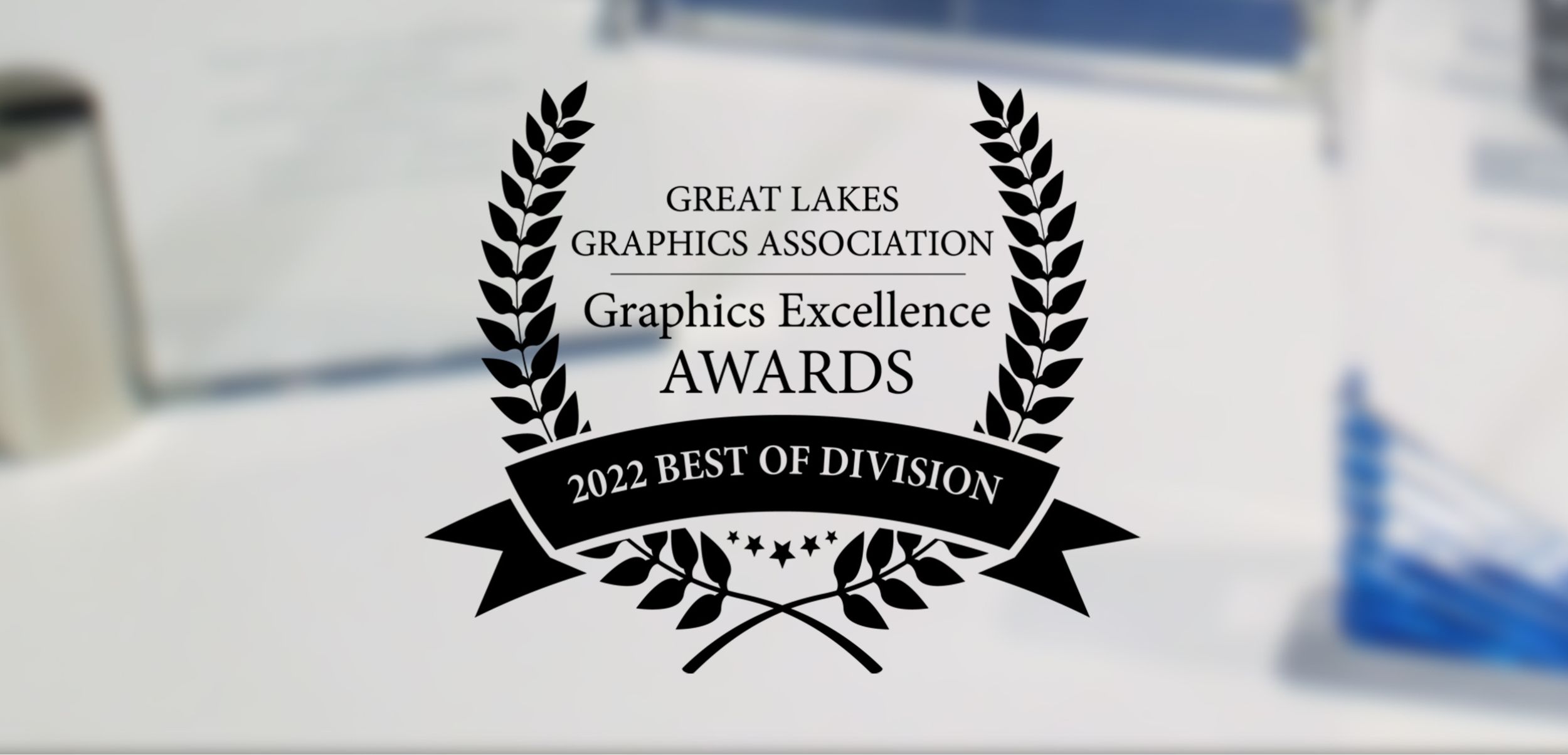 BVM Designers Take Home 10 Graphics Excellence Awards in 2022
Best Version Media's amazing team of graphic designers has been awarded once again! The Great Lakes Graphics Association has recognized 10 graphic designers this year in the annual Graphics Excellence Awards. This is the second consecutive year BVM has been awarded in this prestigious design competition!
The Great Lakes Graphics Association (GLGA) is the oldest print trade association in North America and has been around for more than 135 years. In 2011, GLGA was formed by the merging of two successful industry state associations: Printing Industries of Wisconsin and the Printing Industry of Illinois/Indiana.
Companies that have a direct role in creating a piece of printed work are eligible to enter the Graphics Excellence Awards each year. This includes printing and postpress companies, design firms, ad agencies, trade houses, students and more. Each entry into the competition is judged on various criteria including quality of printing, technical expertise and overall graphic appeal. This year, BVM Designers were awarded one Best of Division award, four Awards of Excellence and five Certificates of Merit!
Our award-winning graphic designers are crucial to our success at BVM. Each month, they create beautiful and engaging magazines that invite our readers to open up their local publication and read more about their neighbors and community. We're so proud of the work our people consistently produce and awards such as these prove how lucky we are to have to have such great talent at Best Version Media.
If you're a graphic designer looking to work alongside our highly-awarded Designers, visit our Opportunities page to submit your information!