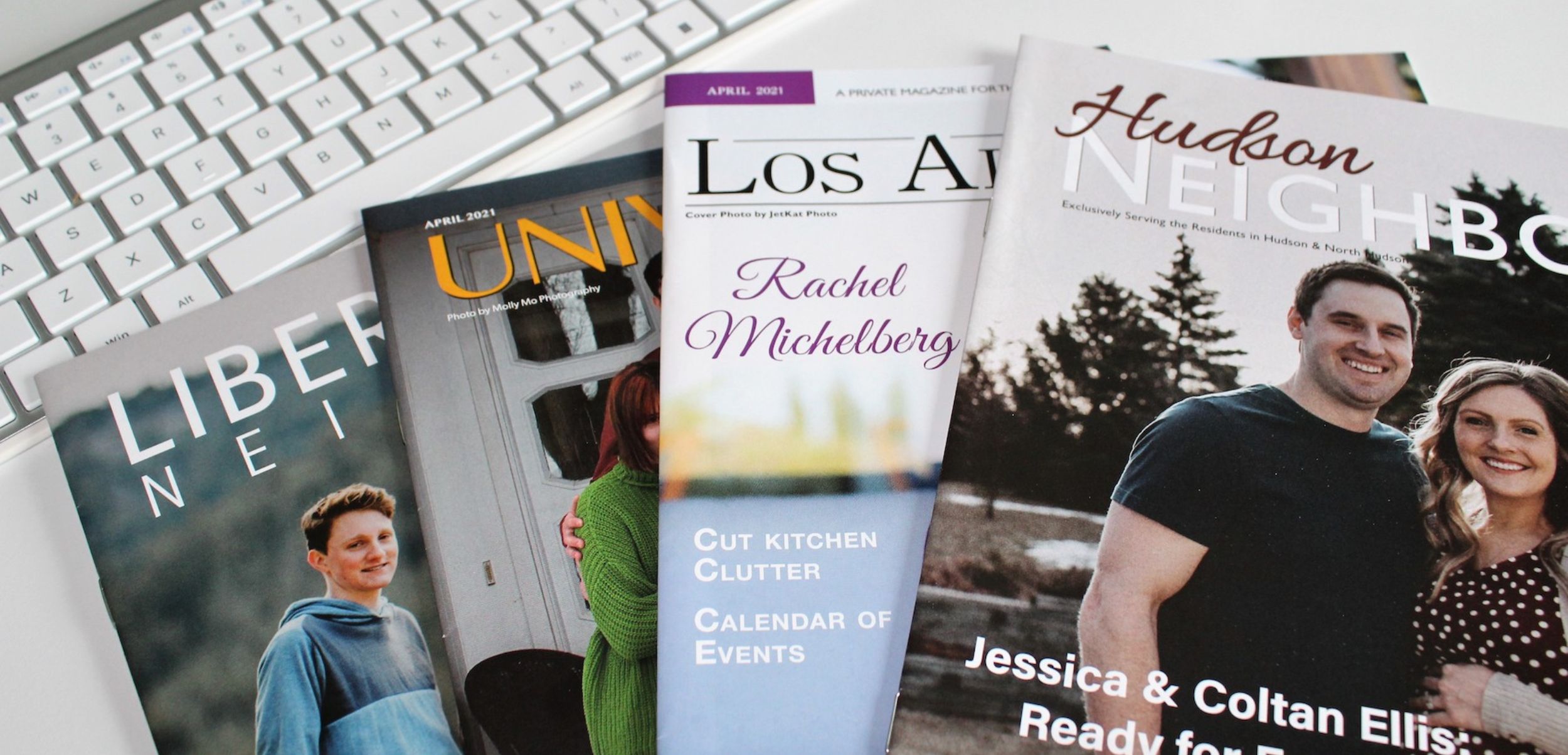 Publisher Reviews: What Entrepreneurs Love About the BVM Opportunity
BVM Publishers are bringing people together across the U.S. and Canada with new magazines every month. By offering hyper-local branding solutions to sponsors, our people are helping small businesses build brand loyalty by connecting them to residents in their area. The Publisher opportunity is helping hundreds of entrepreneurs achieve their dreams and support their families. Working with Best Version Media means having all the training, resources and support that you'll ever need to find success. Here's what the Publisher opportunity means to our people:
"I started as the writer and took over the magazine after I saw how much the community liked it. This opportunity brings value to the Publisher, business sponsors and residents. Residents get to know each other, and business sponsors show their support for the neighbourhood and connect with the residents in a meaningful, family-friendly medium. For the Publisher, it's a great way to bring value to the community and keep a good work-life balance. I also work with a nonprofit, and I can devote time from my week there while also working as a Publisher for my magazine."
–Publisher in Abbotsford, British Columbia
"What a great feeling to bring neighbors together every month! Positive publication that brings smiles, education, and inspiring articles. I receive so many wonderful compliments from neighbors!"
-Anonymous Publisher
"Best Version Media is truly the BEST! BVM has the most positive business culture of any business I've ever known. Everything is extremely positive in all they do. They provide all the tools in their training to become as successful as you could ever want to be. They continually provide ongoing support (as well as training) to always be the best at what we do. We're all in constant contact with others in the company – from the top to the bottom – to stay informed on all the latest resources to keep doing a better and better job. The compensation for what we produce and provide has virtually no limits. They are simply the best company to work with above all others! It is the most rewarding job ever!"
–Publisher in Colorado Springs, Colorado
"I've worked in corporations both large and small (and owned several businesses myself). My experience with Best Version Media has exceeded all expectations. The organization runs like clockwork with systems for everything, yet it's nimble enough to adapt to challenges and adjust when necessary (COVID being a prime example).
The training and support is world-class. The company culture is uplifting, fun, principled and humble. Simply put, this is one of the best-kept secrets out there. If you value growth, flexibility and community, this could be the opportunity you're looking for. It was for me."
-Anonymous Publisher
"I never plan to retire. This company provides great training and support. The magazines are enjoyed by the residents and appreciated by the sponsors. Connecting people and local businesses in a positive way is what our country needs, now more than ever."
–Publisher in Charleston, South Carolina
"You decide your income and control your own schedule! Excellent financial opportunity, tremendous leaders, consistent high-quality training and a clear path to reach your goals."
–Publisher in Chicago, Illinois
"BVM has an amazing culture, outstanding leaders and the business opportunity of a lifetime. BVM has allowed me the ability to own my own business, to work for myself but not by myself. Not only am I creating something amazing for myself and my family, but I also get to help local businesses and local residents and I'm helping to build a strong community. If you're looking for the formula to create an amazing life, you have found the right place!"
–Publisher in Brandon, Manitoba
Are you interested in becoming a BVM Publisher? Visit our Opportunities page to submit your information and learn more about what we do!