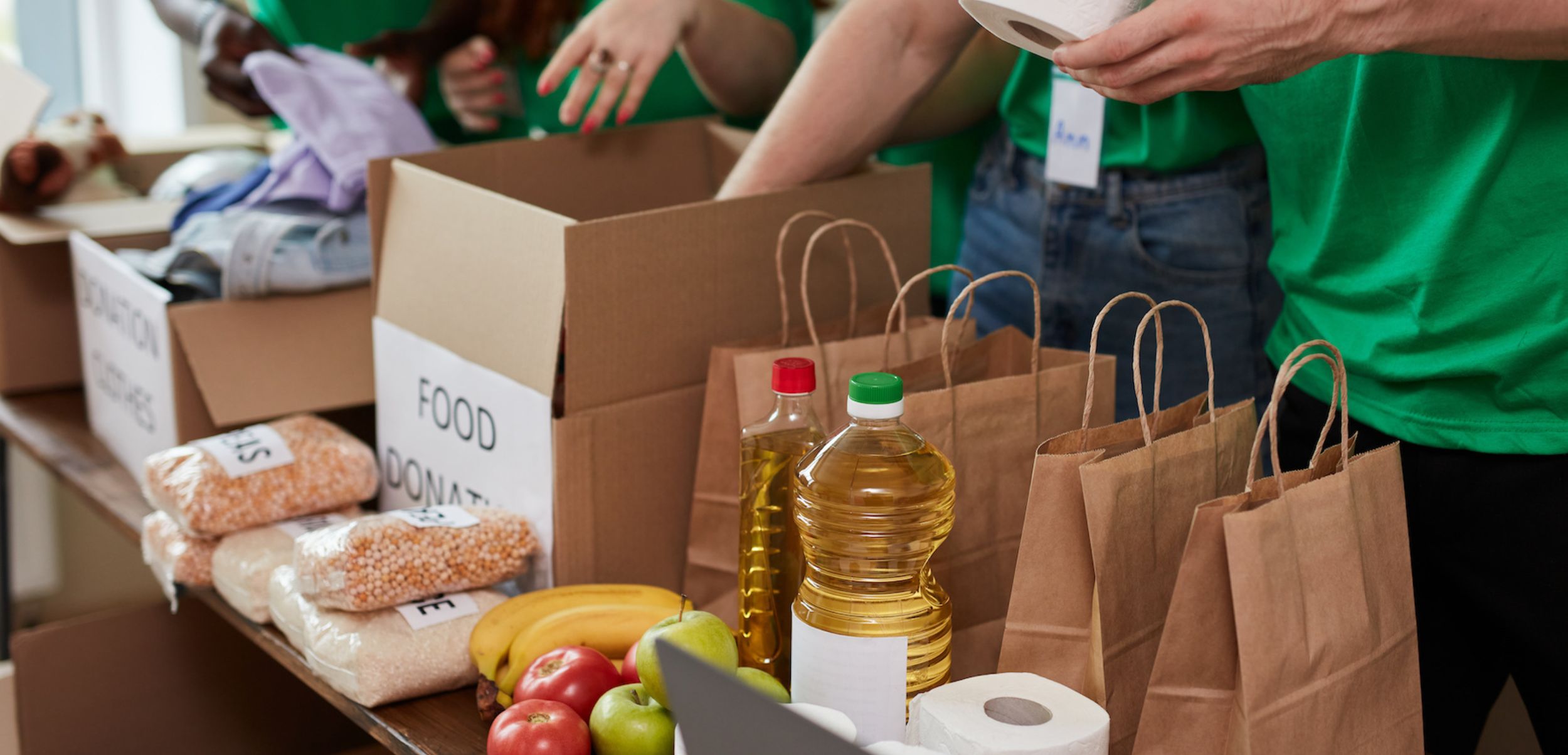 3 Ways to Give Back This Holiday Season
It's easy and rewarding to give back to your community, especially as people come together throughout the holiday season. There are countless ways to give back and many ways to do it without spending any money. Your time, effort and thoughtfulness is all you need to make a huge contribution to the people in your community. This holiday season, consider making a difference by participating in a food drive, getting involved with your local senior center, or asking people to donate in your name.
Participate or Organize a Holiday Food Drive
Bring your neighbors together this season by organizing or participating in a holiday food drive! If you wish to participate in an existing food drive, visit your local food bank or homeless shelter's website to see what they have going on. If you plan to organize your own in-person or virtual food drive, it's best to choose a food or group of foods that is non-perishable and easy to store, such as canned vegetables, peanut butter or pasta. Avoid foods such as baked goods or items that need refrigeration. Some organizations also accept non-food items, such as diapers or washing detergent. For more information on how to organize a holiday food drive, check out these three tips from the Feeding America network!
Get Involved With Your Local Senior Center
Many senior centers and nonprofit senior networks participate in a variety of fun seasonal activities. Volunteers can often help with projects such as wreath making, card decorating, baking Christmas cookies and more. Senior center volunteers make a huge difference in the lives of senior residents as it helps them feel connected during the holidays. Before you carve out time to volunteer, make sure you define your work and holiday priorities so you can stay balanced. You can also use this helpful directory to help find the closest senior center in your city.
Ask People To Donate in Your Name
While tangible gifts are a great way to express your love, many times the items we accumulate from the season can be overwhelming. If you are in a place where you do not need material things this year, consider asking your friends and family to donate to a charity in your name instead of a tangible gift. Greatnonprofits.org is a website that shows you which nonprofits and charities are near you, so you can see what is happening in your community and explore ways to support them.
During the holidays, getting involved in your local area doesn't require a lot of money or a huge time commitment. There are many ways to give back that are free and easy, and you might find it's a great way to get into the spirit of the season. Even if you don't have enough time to dedicate to an organized activity, simply looking for ways to help a neighbor will go a long way in uplifting and spreading cheer in your community.