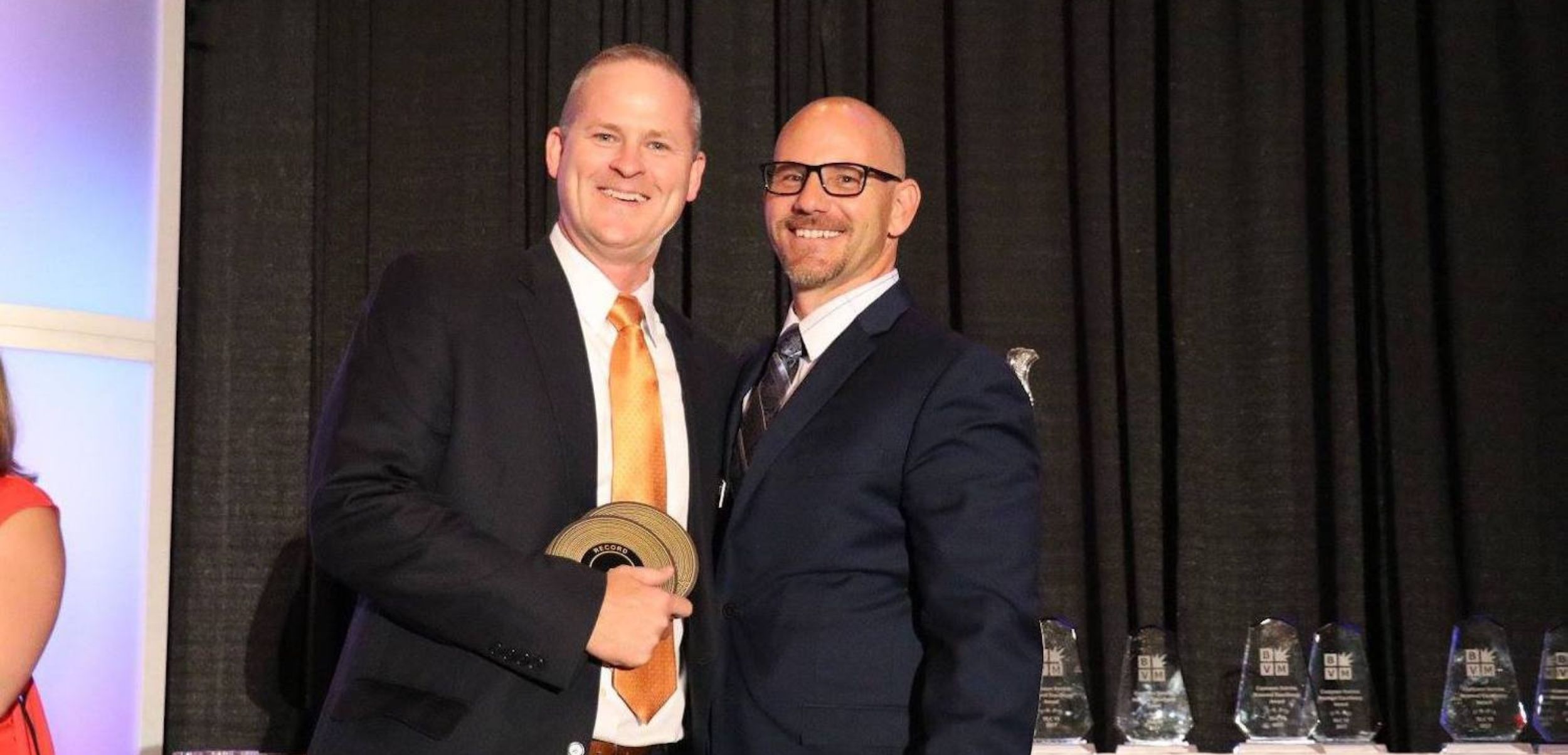 Best Version Media Announces Kevin O'Brien As CEO
Best Version Media is excited to announce that Kevin O'Brien has been promoted to Chief Executive Officer! O'Brien steps into the role as Dave Durand begins a new and exciting opportunity as Executive Chairman for Best Version Media.
O'Brien brings years of sales leadership experience to his new role. He joined Best Version Media in 2015 as a Region Manager and achieved tremendous results while leading Publishers in the South Region. Coincidentally, O'Brien was already familiar with BVM before ever working with our company. He and his family were one of the first families to ever be featured on a BVM magazine back in 2007.
When asked about the impact Durand has made and will continue to make at BVM moving forward, O'Brien had nothing but respect and praise.
"Dave Durand is the best business leader that I've ever had the privilege to work alongside. He had the courage to take decisive action during uncertain times, the passion and conviction to inspire those around him, to stay focused on their goals and dreams, and the wisdom to create a culture that desires to help people become the best version of themselves. He has positively impacted thousands of us at BVM and will continue to do so in the future."
A graduate of Bowling Green State University, O'Brien spent three years playing professional football in the National Football League (NFL) and Canadian Football League (CFL). He then began an impressive sales career that led him to serve as Director of Sales at Multi-Color Corporation (MCC), where he oversaw extraordinary growth before ultimately joining Best Version Media.
O'Brien is married to his wife of 22 years and has 7 children. He enjoys spending time with his family and coaches baseball and football in his local area. He's also involved in ministries that help strengthen families, build character in children and unify communities.
We asked him what he's most looking forward to at BVM as he begins his new opportunity.
"Two words: the future! There is so much good happening in the business right now. We have never been this strong," he said. "There's something special here at BVM. I see it with our Home Office teams, I experience it during the daily talks with our leaders, and I hear it from the sales field. It's a desire for greatness. It's in our DNA. To be the best we can be, to help each other succeed, and to make a positive impact on the businesses and the communities we serve. I'm grateful to be a part of a company transforming so many lives."
As O'Brien takes over his new leadership role, Durand will continue to provide support to BVM's core business while working on developing additional opportunities for growth.
"While my day-to-day role will shift more to the long-term, I'll still be working with Kevin and the executive team to create new opportunities and to fortify existing products and services," he said. "BVM is family and we're just getting started!"
We asked why O'Brien was the right choice to take over as CEO and what he means to the business.
"I knew when Kevin came aboard in 2015 that he would be a prime candidate for the role of CEO. His character and virtue are equally matched by his tenacity and drive. Kevin has built trust in every area of the business and BVM couldn't be in better hands."
As we expand our team and positively impact new communities, our mission at Best Version Media remains the same. We're committed to bringing people together across the United States and Canada with every new magazine edition. We look forward to working closely with Dave and Kevin to build an even stronger business and a company culture that focuses on personal development and growth.