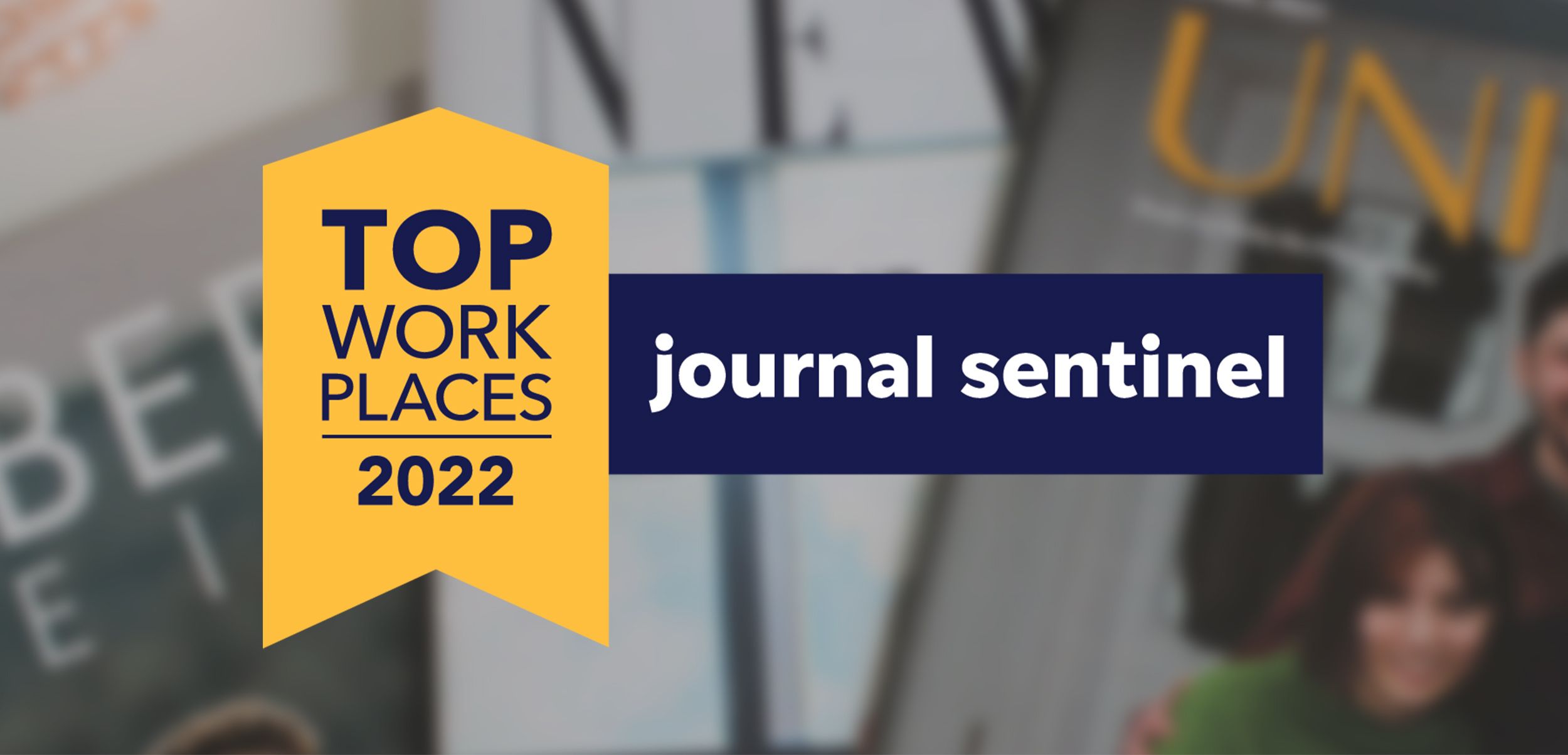 Best Version Media is One of Milwaukee Journal Sentinel's Top Workplaces in 2022!
It's an honor to be named one of the Milwaukee Journal Sentinel's Top Workplaces in 2022! Our culture at Best Version Media is one of the most important driving forces behind our unparalleled success in the print media industry. We're proud to employ so many dedicated and hard-working people across southeastern Wisconsin and we wouldn't be able to win awards like this without the amazing people behind the scenes who remain committed to our mission of bringing people together.
The Top Workplaces program celebrates select employers with at least 50 employees throughout southeastern Wisconsin. Public, private, nonprofit and government organizations are eligible to participate in this annual award program covering our local 10-county region.
Energage, the Milwaukee Journal Sentinel's survey partner for this program, distributes anonymous surveys each year to all local employees. These surveys are used to determine the region's Top Workplaces while also helping organizations boost employee engagement and identify problem areas within the business. Energage is a well-known research company based in Exton, Pennsylvania. The organization has surveyed over 27 million employees at more than 70,000 organizations since their founding in 2006.
"Top Workplaces is a beacon of light for organizations as well as a sign of resiliency and impressive performance," said Eric Rubino, Energage CEO. "When you give your employees a voice, you come together to navigate challenges and shape your path forward. Top Workplaces draw on real-time insights into what works best for their organization, so they can make informed decisions that have a positive impact on their people and their business."
Katie Wold, Vice President of Production at Best Version Media, shared her gratitude for the recognition.
"BVM is humbled by this award from the Milwaukee Journal Sentinel and Energage. I'm not surprised one bit by this recognition. Our teams are filled with dedicated, humble and joyful people, and that's where culture starts and ends. I'm filled with excitement when I look throughout BVM and think about our future together," she said.
"Our future at BVM is bright because of our teams, the laughter in the hallways, the eagerness to get things done and help others, and the intentional growth mindset throughout our business. We're unstoppable and I cannot wait to see where we go from here."
Best Version Media's award-winning culture has been recognized by the Milwaukee Journal Sentinel every year since 2017. Other organizations such as Glassdoor, Great Place to Work, Milwaukee Business Journal and the Stevie Awards for Great Employers have also recently shined a spotlight on our organization's culture.
Click here to visit our Top Workplaces profile!