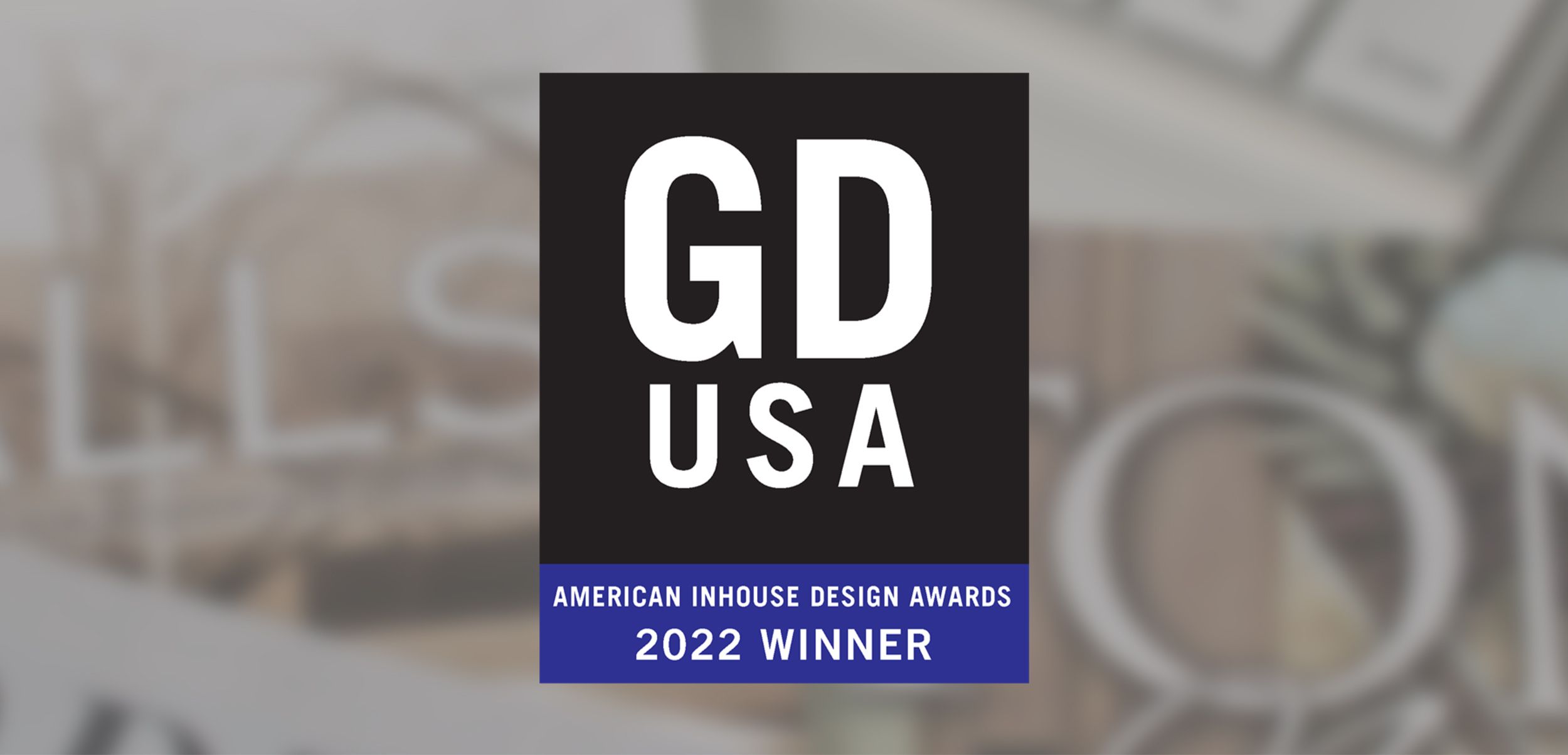 Best Version Media Recognized in the 2022 GDUSA Inhouse Design Awards
The results are in and Best Version Media has once again been recognized by Graphic Design USA! The BVM Marketing Department entered this year's American Inhouse Design Awards and took home five accolades. Our company has proudly been honored by this program four times in just five years!
Based in Manhattan, New York City, GDUSA has been a business-to-business information source for graphic designers since 1963. The Graphic Design USA brand has taken off and now includes a website that welcomes over 100,000 visitors a month, monthly e-newsletters, a digital magazine and several annual design competitions.
The American Inhouse Design Awards is an annual program that showcases outstanding work by inhouse graphic designers and their teams. The competition saw a near record 6,800 entries this year and only 350 winning designs were chosen by the judging panel. The competition reflects the many ways inhouse creatives make an impact on brands, products, services and causes across all industries.
A wide variety of materials qualify for the annual program each year. This includes brochures, corporate reports, signs and displays, logos, catalogs, motion graphics, posters, marketing campaigns, videos and more. Our Marketing Department was recognized for an array of projects related to social media, video work and sales conference materials.
Earlier this year, BVM Designers were also recognized by GDUSA in the annual Digital Design Awards, as well as by the Great Lakes Graphics Association in the Graphics Excellence Awards. We're proud to work with such a creative group of people who take pride in their work each and every day.
Follow us on Facebook, LinkedIn and Instagram for more updates!