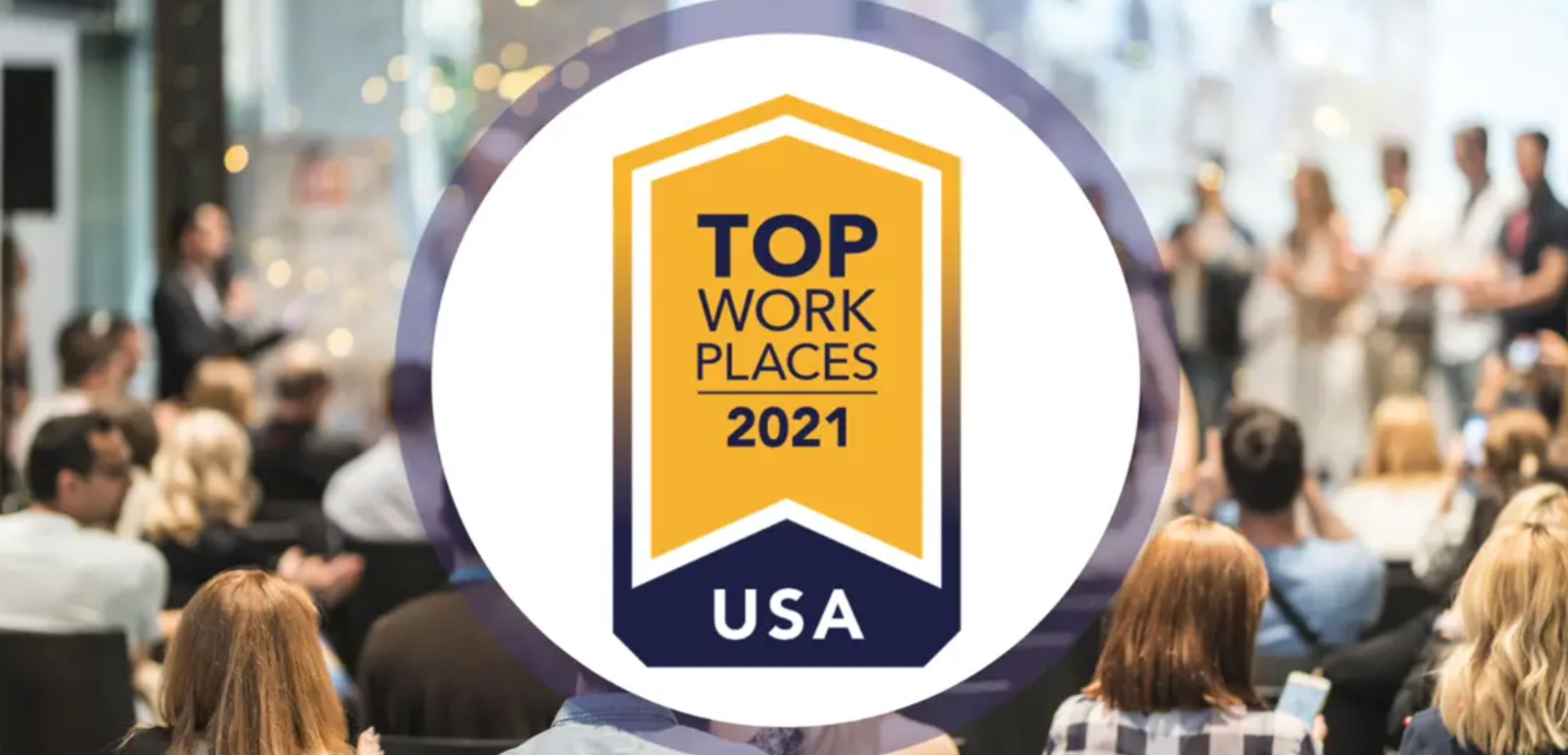 Best Version Media Wins 2021 Top Workplaces USA Award
It's early in the new year, and Best Version Media has already been recognized as one of the top company cultures in the United States! Top Workplaces USA, an award program presented by Energage, has named BVM to their prestigious list of winning organizations in 2021.
As BVM continues to grow year after year, we remain as committed as ever to keeping the BVM culture alive. Our people are guided in their personal and professional lives by our three founding pillars: professional will, a compassionate heart and a fun-loving spirit – all based on a strong foundation of humility. Recognition like this would not be possible without the work of our incredible staff members and dedicated team of leadership.
For the past 14 years, Energage has studied companies who have gone above the call to build and maintain excellent company cultures. They have listened to over 22 million employee voices from more than 60,000 organizations to determine what makes a company a Top Workplace. BVM employees participated in a survey process based upon Energage's core values of helpfulness, open-mindedness and teamwork.
Energage combines research, expert guidance and neuroscience principles to help companies realize their full potential. Winners of the Top Workplaces USA award are often improving teamwork, increasing productivity and reducing turnover costs that other companies may struggle with.
This exciting news about our award-winning culture adds yet another accolade to our impressive track record. In past years, Best Version Media has also been recognized by Great Place to Work, Best in Biz, Stevie Awards, CEO World Awards and many other honorable organizations across the country.