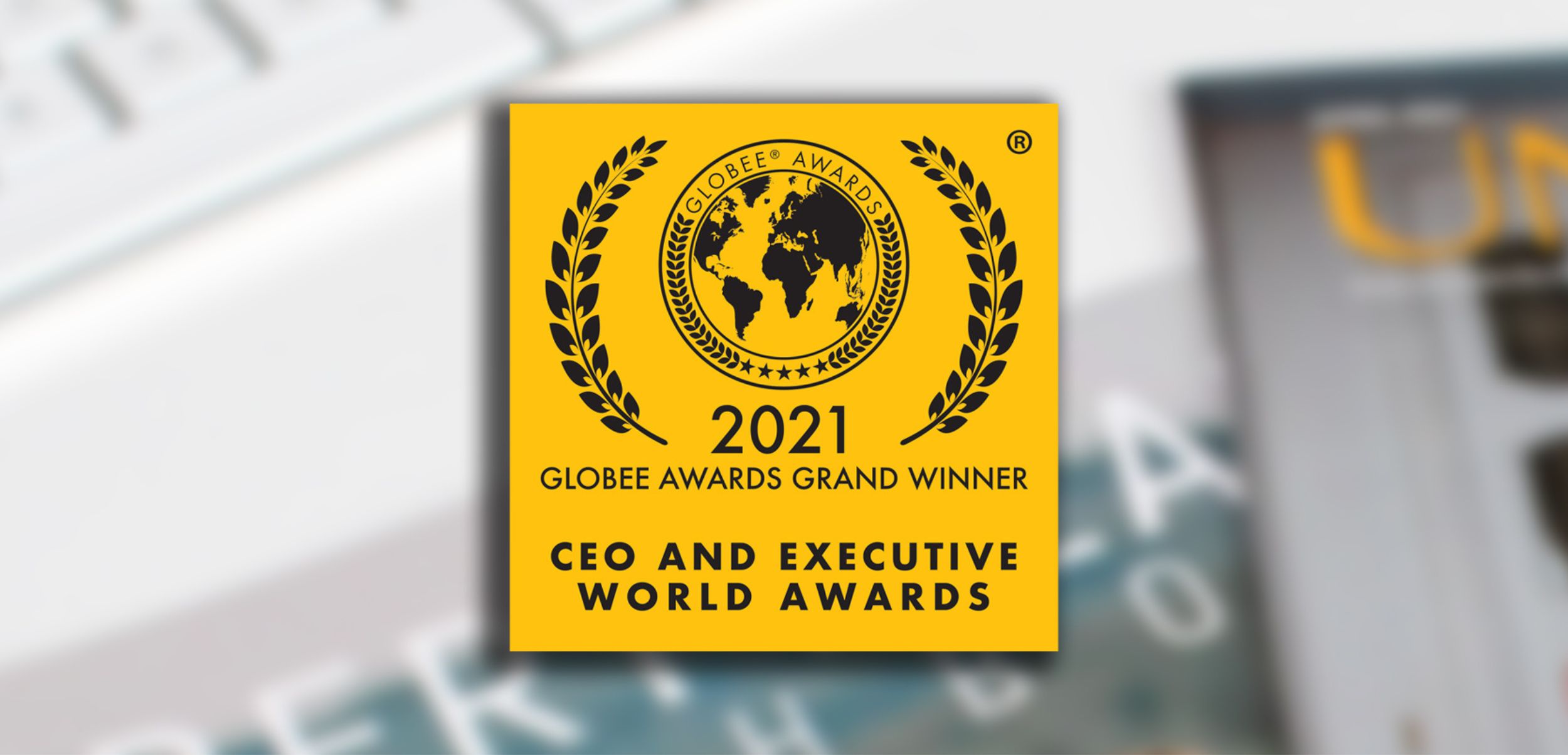 Best Version Media Wins 5 Awards in the 9th Annual 2021 CEO World Awards
Best Version Media has won five awards in the 9th Annual CEO World Awards! The annual program, presented by the Globee Awards, has recognized BVM year after year for our continued success and growth.
The CEO World Awards celebrate the achievements of leaders, executives, and their management teams behind the year's most outstanding initiatives and achievements. The annual program recognizes individuals and teams who set industry benchmarks for excellence. All private or public organizations, corporations, nonprofits, associations, vendors, and government organizations worldwide and from every industry are eligible to participate in the competition each year.
Here are the exciting details behind each of our newest accolades:
Grand Globee Winner
For being one of the most highly-awarded companies in this year's competition, Best Version Media was recognized as one of only five Grand Globee Winners! The other winning organizations include P.F. Chang's, Piano, Tek Leaders and NewAge. This prestigious honor reflects the dedication of our leadership teams, as well as every individual we work with who contributes to our award-winning culture and growth.
Company of the Year – Gold Winner
Our company culture continues to earn recognition! At BVM, we're always looking for new ways to improve as an organization. Our approach to the COVID-19 pandemic, new digital offerings and an amazing culture are just a few reasons why we were named the Gold Winner of this award in the category of Advertising, Marketing and Public Relations.
Innovator of the Year – Gold Winner
Thanks to the innovative leadership of Executive Chairman Dave Durand and our entire executive team, we were named the Gold Winner in this year's Innovator of the Year category. Best Version Media's exciting new digital offerings, including the launch of BVM Sports, were instrumental to winning this award.
Website of the Year – Gold Winner
BVM Sports has been named Website of the Year in 2021! This remarkable achievement signifies the impressive growth of BVM Sports and shows how far we can go. BVM Sports highlights local, national and international sports stories of all ages.
Best New Product, Service or Solution of the Year – Silver Winner
BVM Sports is shining a spotlight on athletes, coaches and teams who truly deserve recognition on a national stage. While many other sports media entities overlook these local stories, BVM Sports is committed to sharing this inspiration and positivity with every new article.
These incredible awards are only possible because of the team we have at Best Version Media. Our people strive daily to become the best versions of themselves, and their work is bringing neighbors together across the U.S. and Canada. Congratulations to everyone who played a role in helping us earn these prestigious honors!