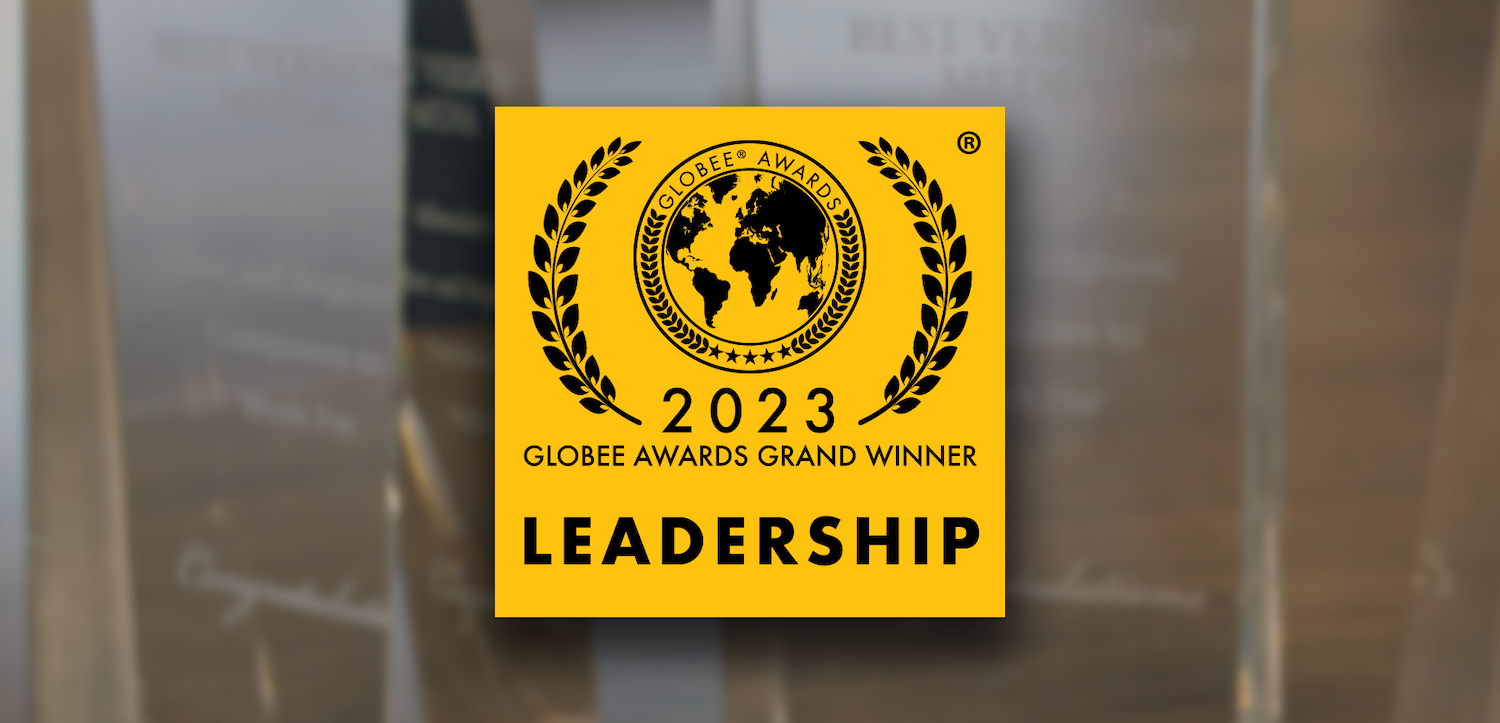 Best Version Media and CEO Kevin O'Brien Win 4 Globee® Awards for Leadership
Best Version Media and CEO Kevin O'Brien have been named winners in the 11th Annual 2023 Globee® Awards for Leadership! This international competition welcomes entries from many industries across the world and recognizes exceptional leadership in all aspects of business.
BVM earned four prestigious awards this year in the category of Advertising, Marketing, and Public Relations in this year's competition. We were also named the Gold Globee winner for Company of the Year, and our CEO, Kevin O'Brien, was named a Gold Globee winner for Executive of the Year and CEO of the Year.
As one of the most-awarded companies in this year's program, BVM was one of only five companies to be named a Grand Globee winner.
"Winning the Globee Awards is not only a celebration of our achievements, but also a reflection of the unwavering dedication of our team, the strength of our team culture, and the resilience of our business model," O'Brien said.
"The horizon looks even more promising, filled with new growth opportunities and innovations. We extend our heartfelt appreciation to the esteemed Globee Awards selection committee for recognizing our contributions with these prestigious awards."
Judges in this year's competition included leaders such as Vibhi Kant (Director, Product Management at Meta), Vamsi Krishna Parepalli (Senior Manager at Deloitte Consulting), Niravkumar Pandya (Director, Product Development & Innovation at Mastercard), Lidong Liu (Senior Product Designer at Spotify), Prashanthi Ramamurthy (Senior Engineering Manager at Adobe) and many more.
Thank you to our incredible people for making this recognition possible!