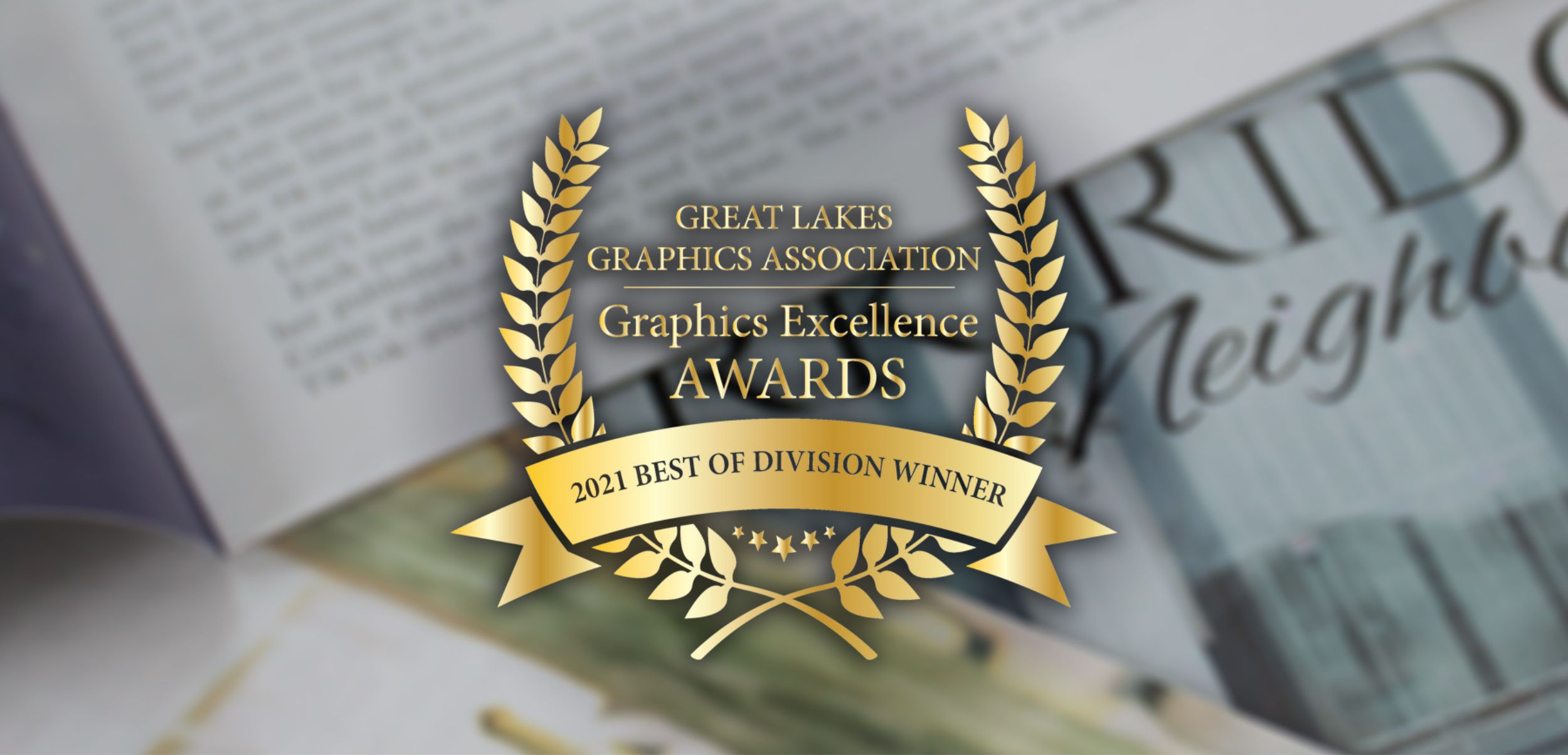 BVM Designers Win 14 Graphics Excellence Awards in 2021
BVM Designers recently won a total of 14 awards in the 2021 Graphics Excellence Awards! We wouldn't be able to provide beautiful monthly publications without the hard work of our talented Designers. We're thankful to work alongside so many skilled individuals who work tirelessly to create engaging magazine designs for the millions of readers we reach. As we continue to grow, our publications improve with every new edition, and the awards keep stacking up for our Design team.
The Graphics Excellence Awards is presented by the Great Lakes Graphics Association and recognizes companies throughout Illinois, Indiana and Wisconsin for outstanding craftsmanship in the design, creation and production of high-quality printed materials produced for customers. The GEA is the largest regional affiliate print competition and is known throughout the industry as being one of the most intensely competitive programs in the country.
Katie Wold, Vice President of Production at Best Version Media, expressed her sincere gratitude for the team.
"The BVM Design team never ceases to amaze me," she said. "They are constantly coming up with new and innovative ways to design advertisements and create magazine layouts."
"I am so proud of the way they push their creativity and their drive to produce beautiful magazines. Our Designers create something meaningful for the communities we serve, and they deserve every award under the sun."
The competition's annual team of judges is comprised of experts in the graphic communications industry – including people from printing and postpress companies, design firms, ad agencies, trade houses and more. Each entry to the competition is judged, first on technical expertise and the quality of printing, then on design features and overall graphic appeal.
This year's exciting news isn't the first time our Designers have been recognized for their top-notch work. The Graphics Excellence Awards also awarded BVM Designers in last year's competition and Graphic Design USA has continuously recognized Best Version Media in their annual award programs. We look forward to sharing many more stunning magazines with our readers and sponsors for years to come.
Are you interested in joining our award-winning Design team? Visit our Opportunities page to submit your information.