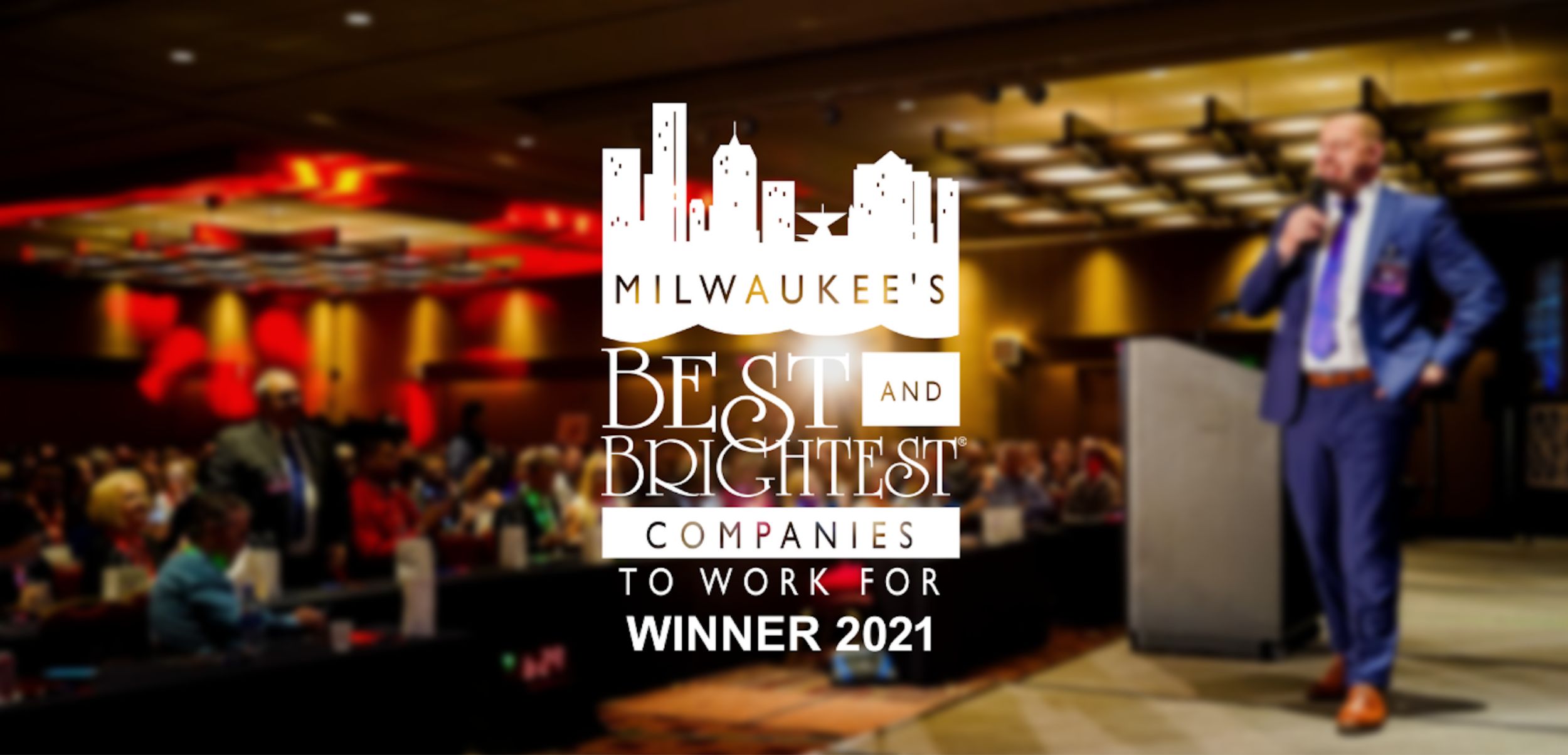 BVM Is One of Milwaukee's 2021 Best and Brightest Companies To Work For
Best Version Media's award-winning culture has once again been recognized as one of Milwaukee's Best and Brightest Companies to Work For! This is the fifth consecutive year we've been honored by the National Association for Business Resources. We're honored to be named amongst a prestigious list of winning organizations from around the Milwaukee area.
The Best and Brightest Companies to Work For® is a national program that provides the business community with the opportunity to gain recognition, showcase their best practices and demonstrate why they are an ideal place for employees to work. This national program celebrates companies that are making better business, creating richer lives and building a stronger community as a whole. The program is presented annually in several markets, including Atlanta, Boston, Charlotte, Chicago, Dallas, Denver, Detroit, Houston, Miami, Milwaukee, Nashville, New York, Portland, San Diego, Seattle and the San Francisco Bay Area.
An independent research firm evaluates each company on a multitude of categories. This includes topics such as compensation, employee enrichment, engagement and retention, recruitment, employee achievement and recognition, communication, diversity and inclusion and work/life balance. Thanks to more than 20 years of experience conducting competitions, the National Association for Business Resources (NABR) has identified numerous best Human Resource practices and provided benchmarking for companies that continue to be leaders in employment standards.
Our culture of excellence has already been recognized in 2021 by Top Workplaces USA, and we're excited to continue showing the world how special the BVM culture is to our employees and everyone we work with across North America. If you're interested in joining Best Version Media, visit our Opportunities page to learn more and send us your information!