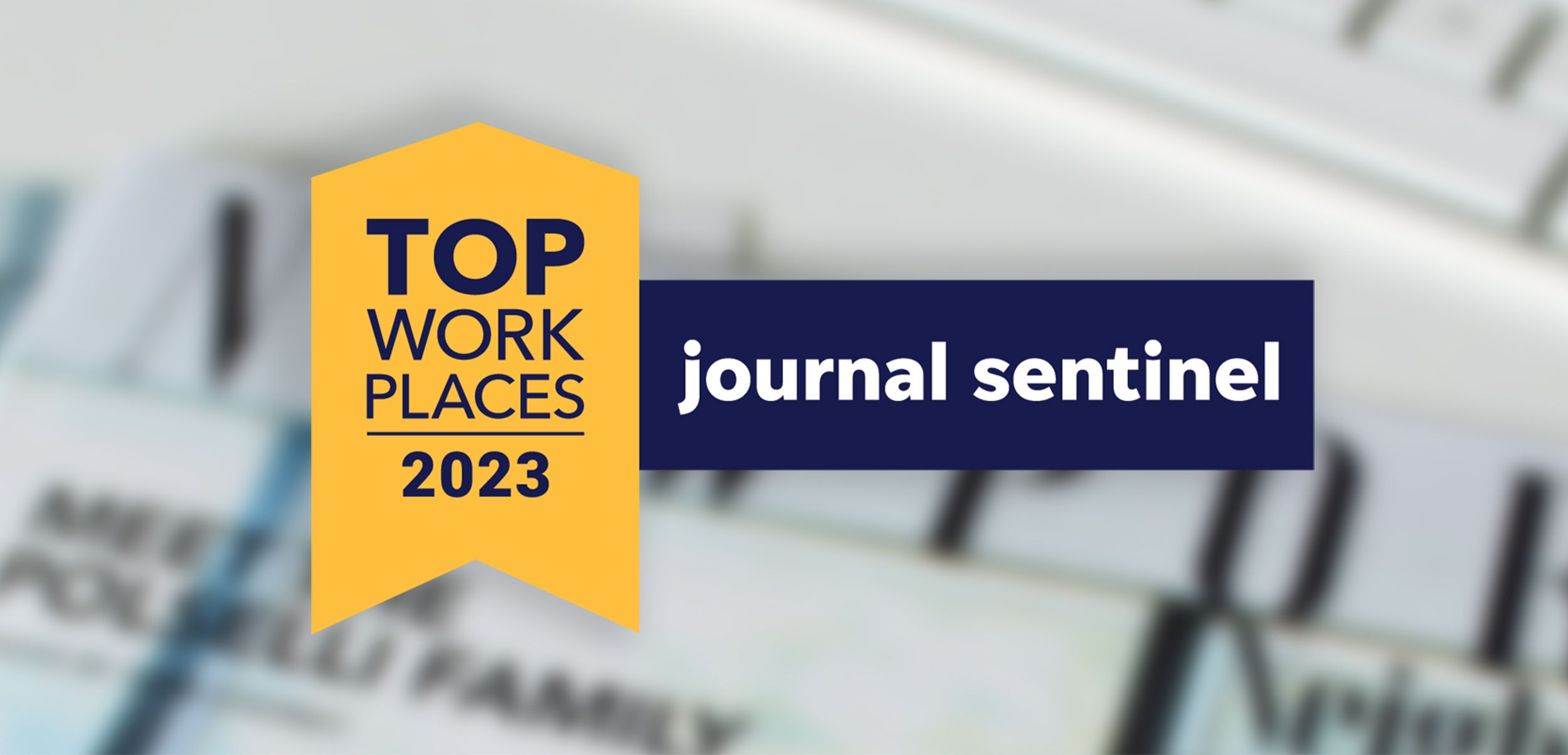 BVM Named One of Milwaukee Journal Sentinel's 2023 Top Workplaces
Best Version Media has been named one of Milwaukee Journal Sentinel's Top Workplaces for the seventh year in row! It's an honor to have our workplace culture recognized as one of the best in the Southeast Wisconsin region.
The Top Workplaces mission is to deliver workplace solutions that enhance company culture and provide nationwide employer recognition. The program has collected more than 23 millions surveys to date and is considered one of the most reliable benchmarks for workplace culture. BVM employees recently had the opportunity to participate in our annual survey and shared valuable insights about the business and our workplace. This important feedback helps our leaders tap into how our people feel about working with BVM and why they consider it such a great workplace.
Our family-first culture continues to shine bright as we grow and evolve at BVM. An entrepreneurial spirit is at the core of who we are and our people are encouraged to be creative problems-solvers while keeping our fun-loving spirit at the forefront of everything we do. Unlimited vacation time, flexible scheduling, lunch outings, holiday celebrations, and opportunities to give back to the local community are just a few of the many ways we support our employees.
Best Version Media has already been recognized by Glassdoor and Great Place to Work® this year as we continue building and maintaining our culture. We're excited to continue growing and welcoming new talent to the business as we strive to become the best versions of ourselves.