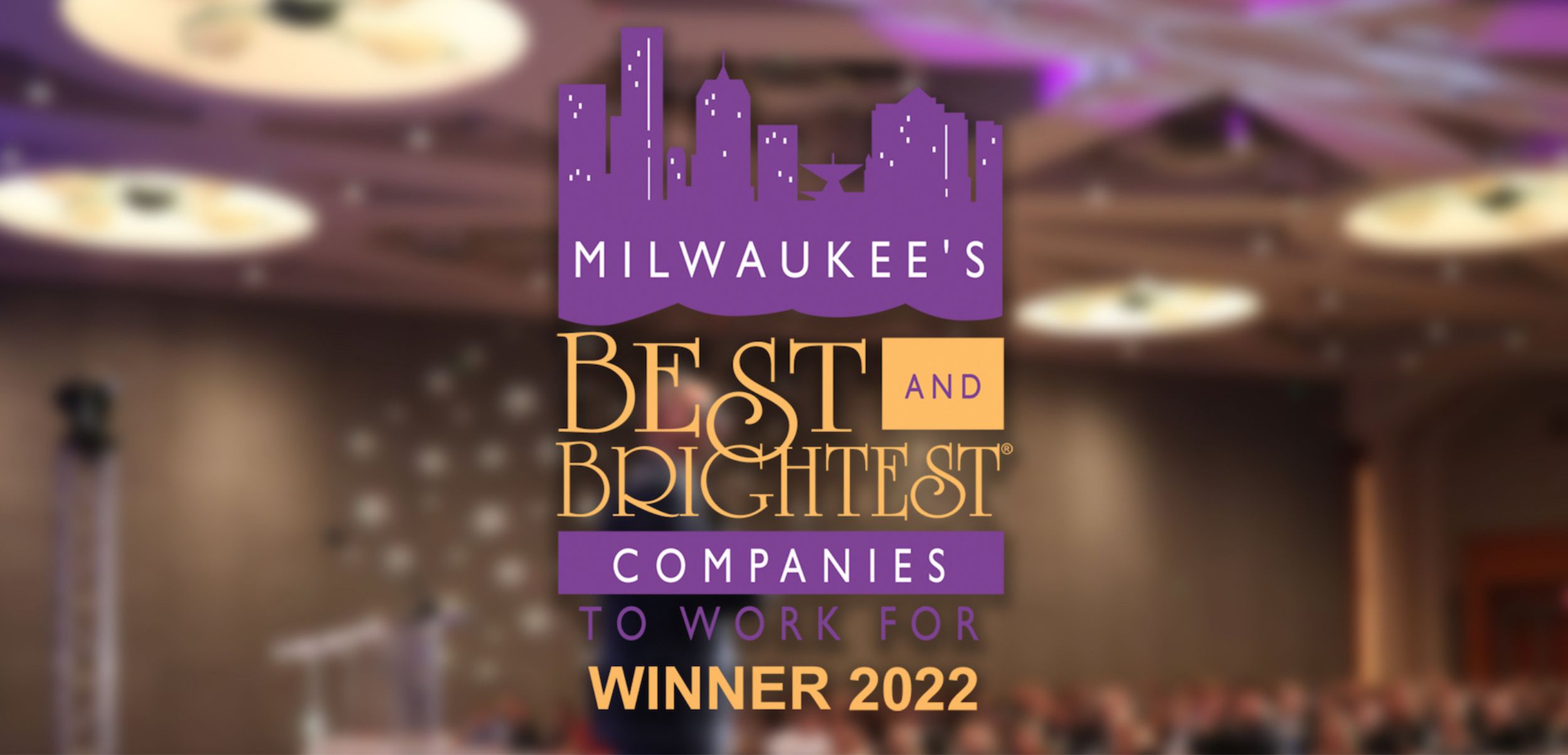 BVM Named One of Milwaukee's 2022 Best and Brightest Companies to Work For
The BVM culture continues to take the industry by storm! We're honored to once again be named one of Milwaukee's Best and Brightest Companies to Work For in 2022. This is the seventh consecutive year we've been recognized by this outstanding organization.
The Best and Brightest Companies to Work For® competition recognizes companies that deliver impressive commitment to their employees. Competing organizations are assessed by various categories including work-life balance, communication, diversity, retention and more. The competition also honors organizations from other cities in the United States such as New York, Los Angeles, Nashville and Chicago. Best and Brightest aims to highlight the most influential and trend-setting companies across the United States.
At Best Version Media, we take pride in our award-winning culture that focuses on personal growth and professional development. Our people at every level of the business enjoy a flexible, family-first work environment that meets their individual needs. Our culture is built upon the foundation of humility and our guiding principles include professional will, a compassionate heart and a fun-loving spirit.
Jessica Macpherson, Director of Marketing at Best Version Media, shared her excitement about the recognition and why she enjoys working with BVM.
"It's truly a blessing working with the amazing people we have at Best Version Media. Our leadership is passionate about getting employees where they want to be professionally while also encouraging a good balance of life outside of work. The flexibility I've experienced at BVM is unlike any other workplace I've seen," she said.
"The main reason I love coming to work every day is the people I work with. Whether it's collaborating on a project or catching up over lunch, there's always an element of fun happening here."
These incredible awards wouldn't be possible without the amazing people we work with every day who genuinely care about one another and the direction of our business. The BVM culture has been awarded by numerous other organizations throughout the years. The list includes Top Workplaces USA, Great Place to Work, Milwaukee Business Journal and the Stevie Awards for Great Employers.
Visit our Opportunities page to learn more about job opportunities with Best Version Media.