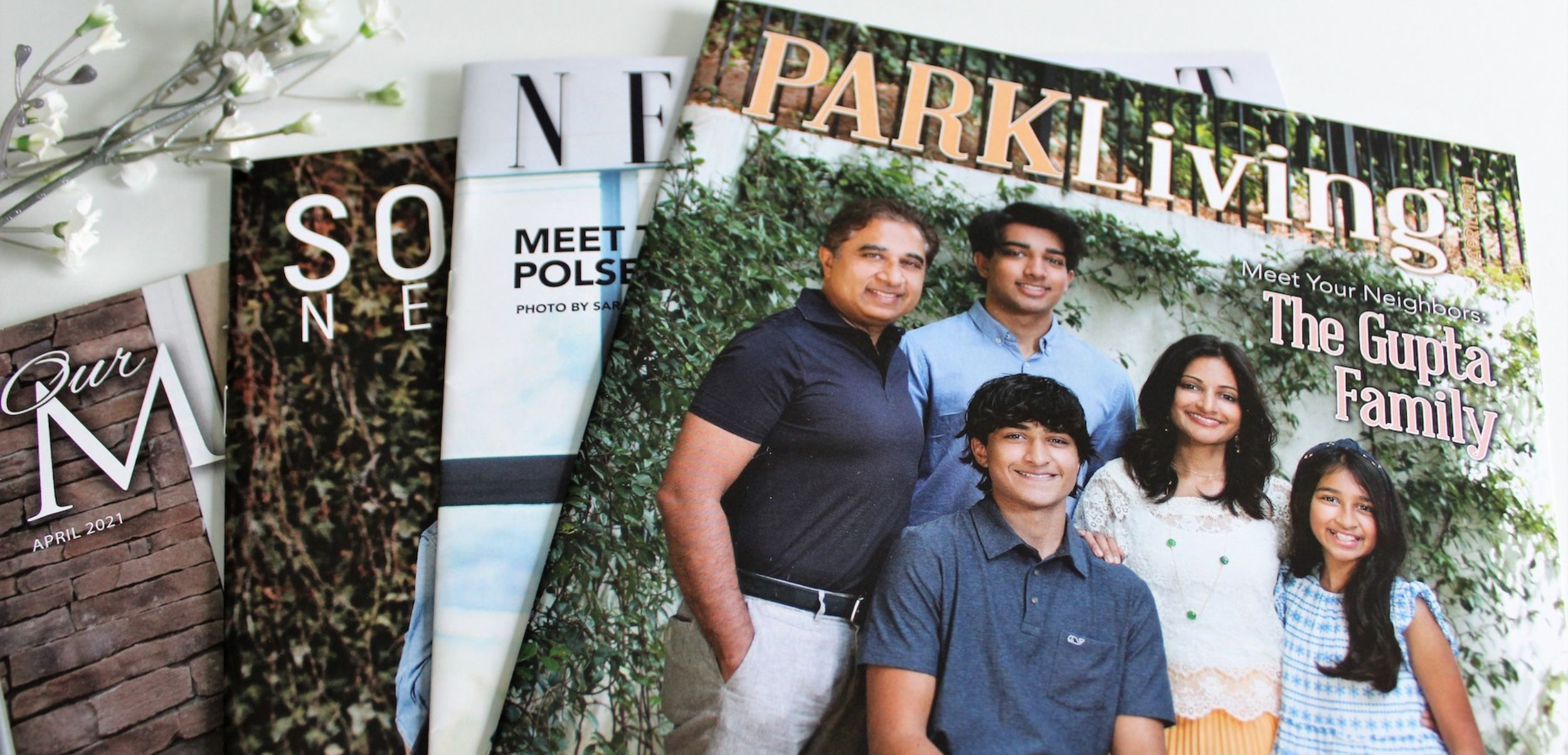 Client Reviews: What Sponsors Love About Advertising with BVM
Small businesses have a lot to gain from advertising in their local BVM magazine. At BVM, we use a micro-targeted approach that gives business owners the opportunity to reach highly sought-after niche markets. We build top-of-mind awareness in the community so people remember your business over the competition. And because our publications are tailored to the areas we serve, nearly everyone who receives a BVM magazine reads it monthly. Here's what some of our existing sponsors have to say about advertising with Best Version Media:
"Best Version Media put together a wonderful ad for my debut novel, and it's definitely increased my sales. What a wonderful experience! Their team for the piece was top notch, from the skilled photographer to the fantastic writer."
– Client
"I have been advertising in Best Version Media's neighborhood magazine for three years and appreciate their quality magazine, personal touch, attention to detail and professional ads created for my business! Excellent brand awareness and fantastic audience!"
– Client
"As a new business owner I was overwhelmed with so many marketing/advertising options out there. I have found my neighborhood magazine to be the most effective. I'm thankful for the knowledge [they] had in explaining branding. Best Version Media magazines are quality, and community driven."
– Client
"It's so nice to see a magazine dedicated to the community. The engagement is wonderful and has such positive content. As a business owner that advertises and supports this magazine I am pleased with the results I am getting. So many people in my community didn't know I was here, now they do. Keep up the great work!"
– Client
"Advertising with Best Version Media has been (and continues to be) a great experience! Our retail business has seen a 20% increase in monthly revenue since we partnered with them several months ago. Our account manager & Publisher genuinely care about the success of our business and are wonderful to work with. We highly recommend making the ad investment with Best Version Media!"
– Client
"We love advertising with Best Version Media! Their publications are polished and professional, yet warm and friendly, reflecting the communities in which they serve. We appreciate the work they do, and continue to expand our reach as they open in new communities."
– Client
Are you interested in becoming a sponsor for one of our magazines? Visit our Advertise page to submit your information and learn more about what we do!