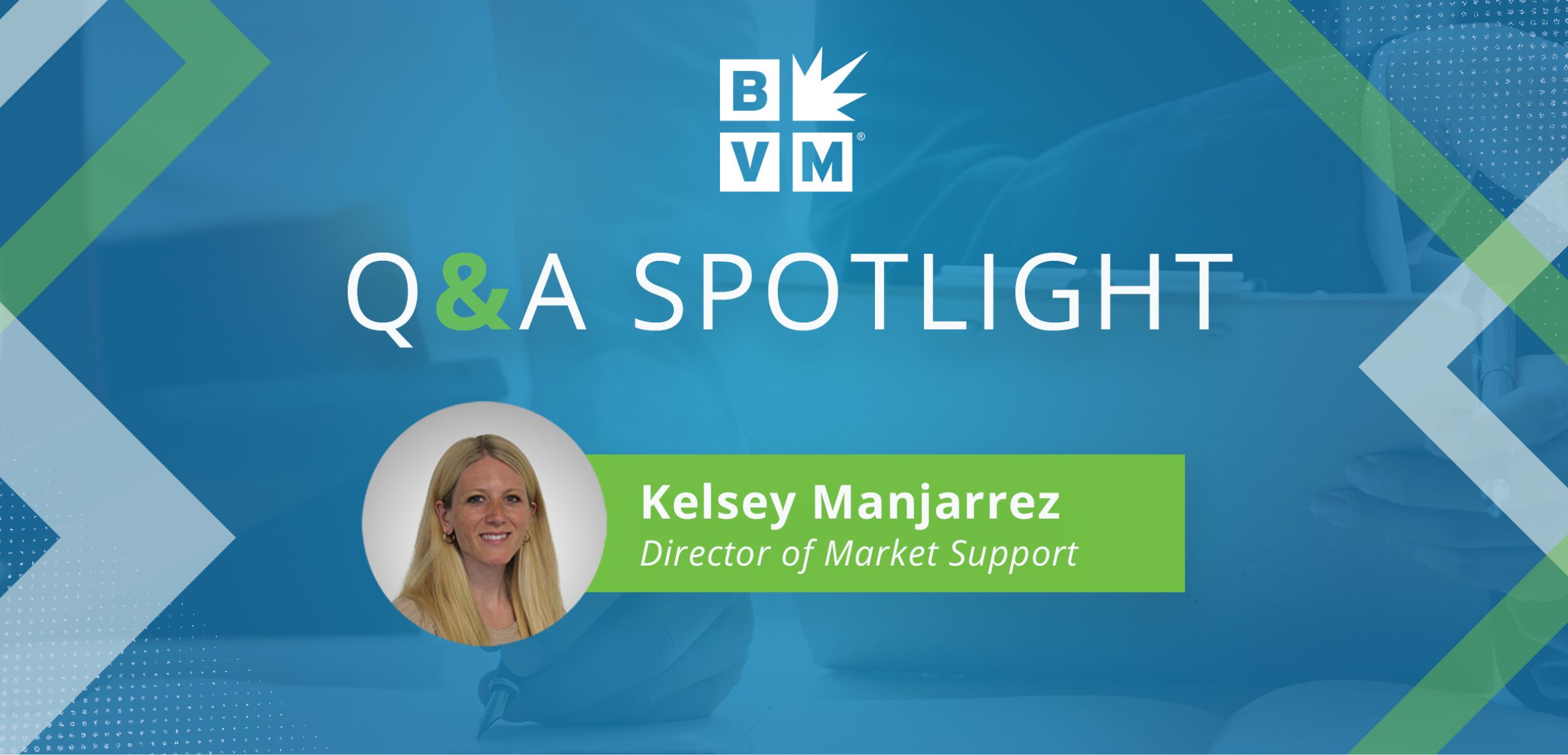 Q&A Spotlight: Kelsey Manjarrez
Q: Tell us about yourself!
A: I graduated from UW-Milwaukee with a degree in Marketing. It's me, my husband, my two kids (Mila and Max) and my Pug and French Bulldog, so outside of work I spend a lot of time doing things with my family. We all enjoy taking hikes and trying to get out and enjoy the ever-changing Wisconsin weather.
Q: What do you love most about your job?
A: The people. The best part of my job is getting to work with so many great people. There is never a shortage of laughs when everyone is together.
Q: When did you first join the BVM team? What was your first role?
A: I first joined BVM in January 2018 as a Market Support Specialist. The team, at that time, had just formed and was only made up of three people.
Q: What is your proudest moment during your time at Best Version Media?
A: I'm most proud of growing the Market Support Team from three people to ten people in just a few short years, as well as greatly enhancing the team's responsibilities.
Q: Describe the culture at BVM in a few short sentences.
A: I would describe the culture at BVM as positive and collaborative. Whenever there are questions or projects in the works, my favorite thing is seeing how the team members and departments work together to get things done. It's always a "how can I help" attitude and the collaboration is just baked into how we do things on a daily basis.
Q: What is something unique about working at BVM that you didn't experience with other employers?
A: The one thing that's unique about BVM versus other employers is the real emphasis on work-life balance. BVM truly cares about their people and prioritizes the needs of their employees outside of work.
Q: Use three words to describe your department.
A: Fun, collaborative and supportive.