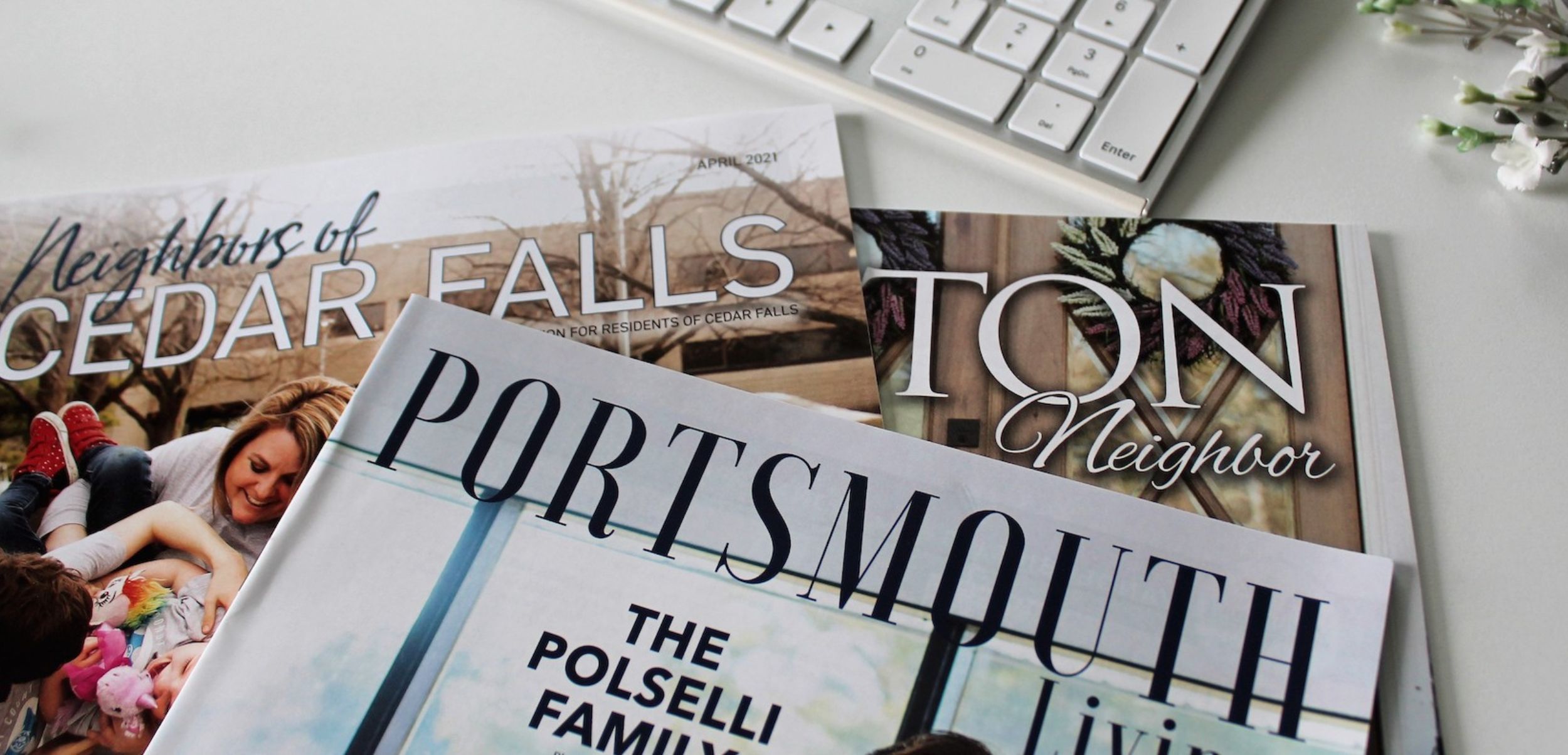 Setting the Standard: Why BVM Continues To Reach New Heights
At the time of our founding in 2007, many assumed a print media company like BVM wouldn't stand a chance at success because of the looming digital takeover and economic downturn of the late 2000s. While these predictions seemingly came true for other forms of print media, such as traditional newspapers and subscription-based magazines (who saw their readership take a nosedive), we knew our style of print would remain impactful despite the online frenzy. We now have more than 1,100 magazines in print and we're showing no signs of slowing down! Here's why BVM and our advertising clients are prospering in 2022:
We're different from other print media companies.
Our readers don't need to purchase a costly subscription to enjoy professionally-written content. Our magazines are delivered free of charge to the wonderful residents who live in the neighborhoods we serve. We tailor our magazines to the community by working with local writers, and the amazing cover photos and images seen in our publications are often shot (or sourced) from a photographer in the area. Our sponsors make all of this possible by branding themselves in our magazines, which allows us to deliver a beautiful monthly product to thousands of local homes. We take great pride in connecting neighbors to each other and showcasing local talent in every new edition.
We work with incredible entrepreneurs.
Another huge key to our success is the incredible Publishers who work alongside us to produce our magazines. These entrepreneurs are the backbone of our business. They're leaders in their local business communities, helping other businesses grow with creative branding solutions. The diversity of our Publishers is truly remarkable. We work with entrepreneurs of all professional backgrounds – such as sales, education, marketing, and the military. It's astounding to see the success of our Publishers regardless of their prior work experience or where they call home and we're excited to continue helping more entrepreneurs achieve their financial goals.
Our advertisers rock!
The teams who build our magazines each month are invaluable, but so are our advertisers who support our mission of bringing people together. Branding your business in a BVM magazine is one of the most powerful ways to reach a local audience every month. The best part is your brand is always featured alongside content that matters to the readers in your community. We work with business owners from all industries – landscapers, insurance agents, restaurateurs, doctors and dentists, hair stylists, boutiques and many others. Every type of business benefits from our consistent, repetitive and long-term approach to advertising and we're thankful for the support we receive from thousands of small and midsize businesses across the U.S. and Canada.
Interested in working with BVM or advertising in one of our print publications? Visit our website to learn more about our award-winning culture and offerings and be sure to follow us on Facebook, Instagram and LinkedIn!