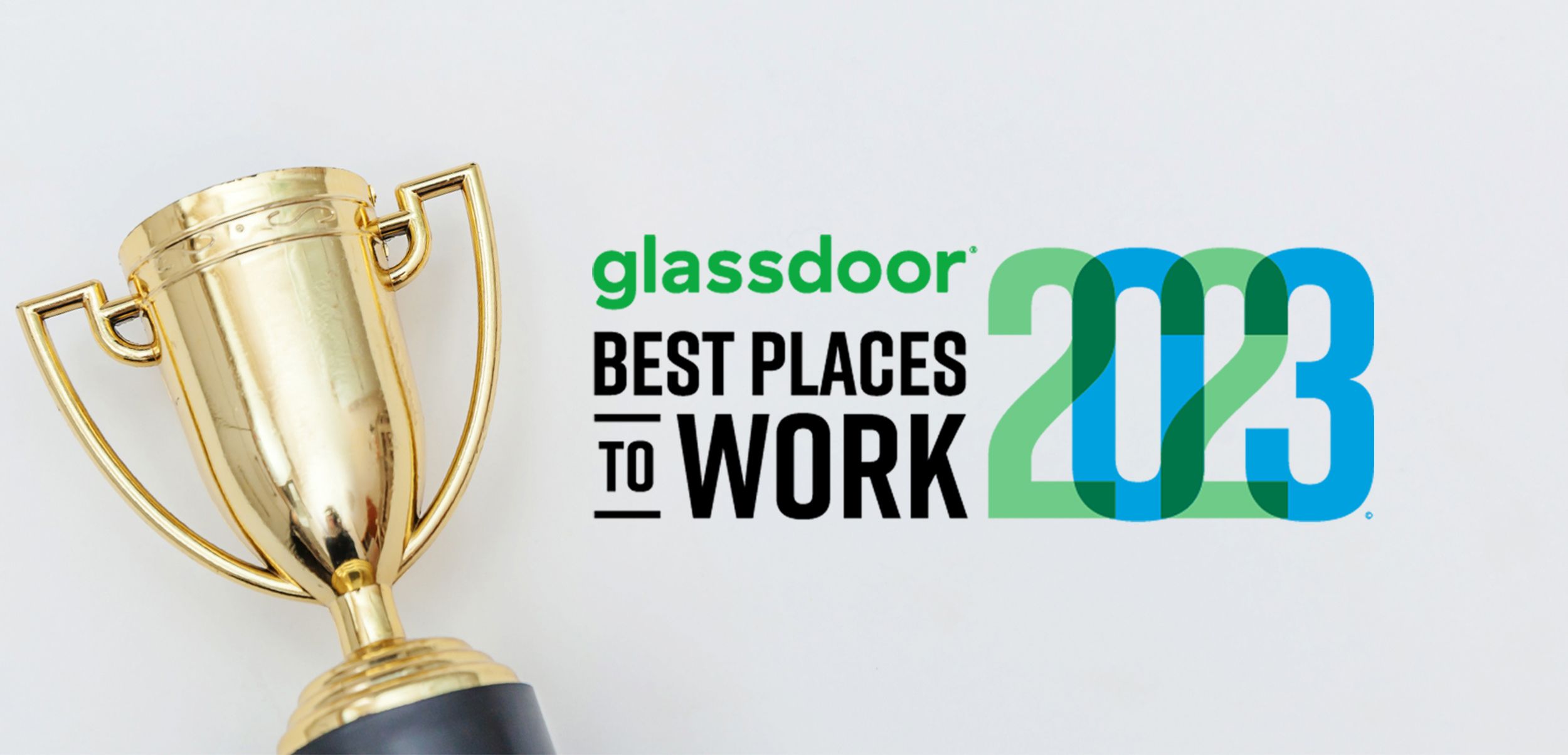 We're On the List! BVM Recognized in 2023 Glassdoor Employees' Choice Awards
Best Version Media is excited to announce we are among the winners of the annual Glassdoor Employees' Choice Awards, a list of the Best Places to Work in 2023!
Glassdoor is a thriving community for workplace conversations, driven by a simple mission: helping people everywhere find jobs and companies they love. Founded in 2007, Glassdoor strives to create positive workplace change while fostering a world where people have the support and resources they need to find a job that loves them back.
Unlike some other workplace awards, there is no self-nomination or application process. Instead, the Best Places to Work program is entirely based on the feedback our people have voluntarily and anonymously shared on Glassdoor. To determine the winners of the awards, Glassdoor evaluates company reviews shared by current and former employees over the past year. This year, we're extremely proud to be recognized as a Best Place to Work among U.S. companies with fewer than 1,000 employees.
We owe a huge thank you to all of our people across Best Version Media who have taken time out of their busy schedules to leave feedback for us on Glassdoor. We appreciate the insights, feedback, and perspectives that have been shared with us over the past year!
Our goal is to provide the best possible environment to help our people become the best versions of themselves. Last year alone, BVM was also recognized by several outstanding organizations including Top Workplaces USA, Fortune, Great Place to Work® and the Stevie Awards for Great Employers. We're committed to the success of everyone we work with and are honored to be recognized by Glassdoor to kick off the new year.
Interested in working with BVM? Visit our Opportunities page to learn more!