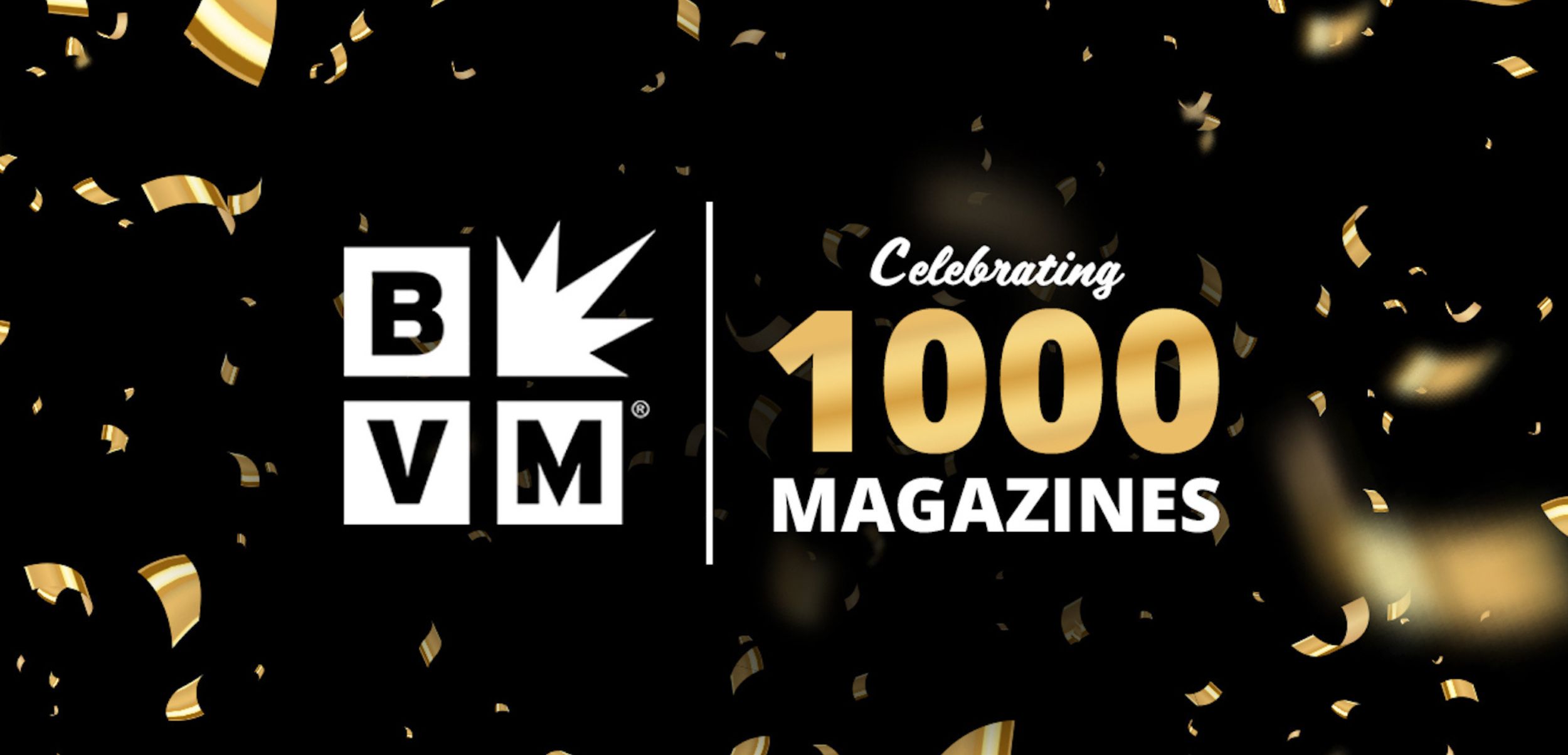 Best Version Media Celebrates 1,000 Magazines In Print!
It's time to celebrate! Best Version Media is excited to announce that we now have more than 1,000 community magazines in print. This remarkable milestone is possible because of our incredible Publishers and their teams, our dedicated staff and the thousands of sponsors and readers who support our publications every month.
Our story is one of humble beginnings. BVM was founded in 2007 by Dave Durand (Executive Chairman), Pete Ericksen (COO) and Paul Lubinski (CPO) with the vision of bringing people together across the United States and Canada. The trio started with just six magazines in the Milwaukee, Wisconsin area and incubated the business model for about five years before expansion began in 2012.
It's astounding to reflect upon how much our company has grown in just 14 quick years. Best Version Media now employs more than 160 people and works with hundreds of entrepreneurs throughout North America who've built their own successful businesses in their local communities.
Pete Ericksen, Chief Operating Officer at BVM, shared his feelings about our Publishers and the work they're doing to support their families and improve their communities.
"One of the most rewarding things in life is when you create something out of nothing, and that's what [our Publishers] do," Ericksen said. "Our people have so much grit and faith in what we're doing here. It's quite remarkable."
From the very beginning, BVM leadership shared the goal of creating an outstanding company culture – one that focuses on professional development and growth. Our award-winning culture is built on humility and is best described by our three founding pillars: professional will, a compassionate heart and a fun-loving spirit. Best Version Media has been recognized over the years by many prestigious organizations such as Top Workplaces USA, Entrepreneur, Fortune, Glassdoor, Great Place to Work, Best in Biz, CEO World Awards, Stevie Awards and more. We truly believe our workplace culture is one of the biggest reasons why we've achieved such amazing success and recognition.
Our rapid growth has given us the opportunity to share positive, family-friendly stories with millions of readers each year. BVM distributed more than 33 million magazines in 2020 and our expansion continues each year. With every new magazine edition, we're connecting small businesses to our readers while shining a spotlight on inspiring families in the communities we serve.
Executive Chairman at Best Version Media, Dave Durand, spoke about why our magazines are making such a profound impact.
"Our magazines are really, in essence, a tool for our sponsors to reach great people, for our readers to meet great neighbors and for people within Best Version Media to become the best versions of themselves by building something great together."
There has never been a more exciting time to join Best Version Media! If you're interested in starting a publication in your area, visit our Opportunities page to submit your information and learn more about the BVM Publisher role.